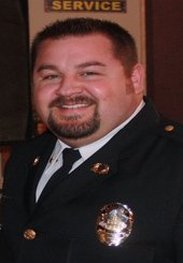 Chief of Police Tim Schneider

Chief Tim Schneider′s entire law enforcement career has been with the Plainview Police Department. He is a lifelong resident of Plainview and graduated from Plainview High School. Tim started his law enforcement education at Vermillion Community College in Ely, Minnesota in 1993.

During the summer of 1994 he was hired on a part-time basis with the Plainview Police Department. He graduated with an Associates Degree in Natural Resource Law Enforcement in June of 1995.

In July of 1995 Tim graduated from Range Technical College with a certificate in Law Enforcement Clinical Education. He was hired as a full-time patrolman in October of 1995, during which time he was a Nationally Registered EMT.

He worked as a patrolman for four years and was hired by the City of Plainview as the Assistant Chief of Police on May 1, 1999.

On November 1, 2011, Tim was officially sworn in as the Chief of Police.

For the last eleven years he has attended the Minnesota Chiefs of Police Executive Training Institute. He is an active member of the Minnesota Chiefs of Police Association.
---